In-house Cake Courses
Cake Decorating Courses hosted at Strathardle Lodge
As well as co-owner of Strathardle Lodge, Paul Bradford is the lead tutor at CakeFlix and runs his own cake decorating courses and a number of personal appearances. Paul has taught cake decorating in the UK, USA, Australia, Monaco, Italy, Spain, Germany, Ireland, India, Dubai and New Zealand. 
Paul has made cakes for the Queen, Prince Charles, Prince Albert of Monaco, Barry Gibb and a long line of A list celebrities. He received the coveted Disciples d' Escoffier Award for his work and in particular his teaching.
Paul will make you feel at ease as soon as you walk through the door. His aim is to have everyone leaving at the end of the class with a huge smile and a cake that they never thought they could make.
Course prices include all the ingredients plus use of the tools and equipment as well as lunch, snacks and refreshments throughout the day.
To book accommodation contact [email protected]. Rooms are reserved for attendees and therefore not available directly via the booking form. As soon as a course is booked David will be in touch to ask your accommodation preferences.
Courses are payable in instalments via ww.CakeFlix.com
Coming up…
11th to 15th September 2023 –  5 Day Wedding course – More info
23rd to 27th September 2023 – 5 Day Train the Trainer – More info
16th to 20th October 2023 –  3D Carving course – More info
Here's short video about our flagship Train the Trainer course. To register your interest for the next course contact: [email protected]
Private Classes and 1 to 1's with Paul at his studio at Strathardle Lodge, Perthshire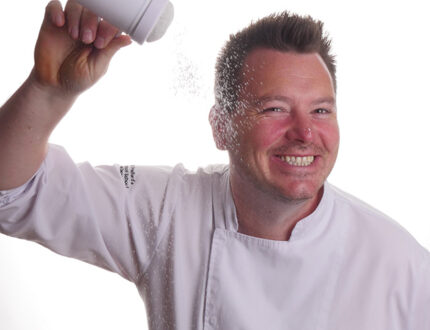 Join Paul at his Residential Cake School in Kirkmichael, Perthshire for a class designed for you.
Before attending, Paul will have a chat with you to ensure that you get the most out of the day and your learning time.
Getting Here
Pitlochry train station is 20 minutes away and we can arrange for transport to pick you up.
Pitlochry is on the main London to Inverness train line and also has regular trains from Glasgow and Edinburgh.
For more information contact: [email protected].